FOR IMMEDIATE RELEASE
DATE: May 23, 2011
Contact: Kathryn McCarthy, Kathryn@bayedgeinc.com, 510-685-6297
Bay Edge Cutlery Service brings to the Bay Area a culinary tradition that has traveled through four generations far beyond the small village in Italy where it originated.
The edge we put on each knife is what sets us apart, says Kevin McCarthy who, with his wife Kathryn and two cousins Peter and Michael Maestri, launched Bay Edge Inc. in Berkeley in 2009.
Similar to a linen service for hotels and restaurants, the company provides knives up front, and rotates two identical sets of knives weekly or biweekly, ensuring that each chef always has a sharp knife at hand.
The Bay Edge cutlery service business model is not unique to Chicago, New York City or Spring Green (Wisconsin), where Kevin's cousins have been operating a similar business for decades. What's unique is our approach to knife-sharpening, says Kevin. For some reason the industry had stopped short of the Bay Area, he adds smiling, until we came along that is.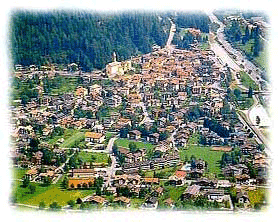 Kevin comes from a long line of molete (knife grinders) who hail from Carisolo, a small village in the Italian Dolomites, where the first molete lived and worked. We use the traditional free-hand grinding process to acquire a hand-shaped edge, he explains.
Kevin's great grandfather came to New York in 1895 to work as a knife grinder until returning to Carisolo in 1910. After World War I, he came back with his son Pete to settle in Chicago where Maestri Brothers Grinding Service was founded in 1920. Following in his grandfather's footsteps, Peter Allen Maestri founded Carisolo Cutlery Service in 1979 in Spring Green.
Kathryn McCarthy, a Berkeley-native who exudes passion about everything food, wine and knives finds it ironic that a food-oriented and artistic tradition, which is commonplace on the East Coast and in the Midwest, is so foreign in a major food capital like the Bay Area. Having recently welcomed their one hundredth customer, The Slanted Door , Kathryn finds the buzz catching on more and more: Bruce Aidells taped his show [Good Cookin' With Bruce Aidells] at our shop!
Each knife has a high quality steel and great edge, says Tom Asmussen of Golden Gate Meats in San Francisco.
Echoing Tom's sentiments, Whole Foods Market Meat Associate Coordinator Bob Plevney adds that he values the integrity of the Bay Edge knife-sharpening process and great customer service.
According to Aaron Johnson of Monterey Fish Market in Berkeley: Cutting fish like butter is a fish-monger's great delight. The company defines sharpness, and makes our most important tools perform to perfection.
Kevin and his cousins all grew up with the mantra: The best knife is the one with the best service. The tradition has carried on, slowly but surely, from Carisolo all the way to the Bay Area.